this week WANTED! chills out the electro buzz and hands over the reigns for a special all tings' reggae.dubstep.grime party with our local movers:

Jesse Proudfoot(Grime Sessions) dj set

and a special LIVE set featuring:

Max Ulis(lighta!)
taal mala(lighta!)

plus check out more of these and that on the lighta!sound page.

... and don't miss us for the rest of these poppin' shows in February: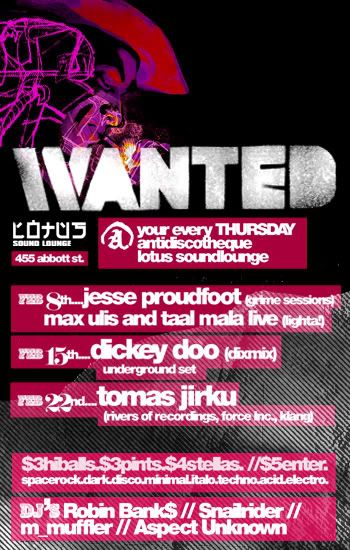 one love,
WANTED!
Official Website: http://www.myspace.com/wantedthursdays