back by popular demand after a two-year hiatus, locus brings you:

sexy beast: an intrepid journey into api XY sexuality

featuring music, performances, lyrical madness, and maybe even a film or two, sexy beast is a fascinating showcase of the mysterious, alluring, & unpredictable world of api male sexuality.

sexy beasts for the night:

musical duo Tensegrity Nine
lyrical dude Edren Sumagaysay of Zero3
standup comic Nico Santos
writer/psychiatrist Ravi Chandra
investigative journalist, spoken word guy & culture jammer Pratap Chatterjee
poetry & performance sir Anthem Salgado
dj & poet guy Tony Nguyen

and more to provoke, delight, & intrigue.

yes, we shall do an XX version in a bit.

Thurs, Feb 9, 2006 8:00pm
doors open 7.45pm.
space180 - 180 Capp Street, 3rd Floor (@17th Street), San Francisco
Admission: $5

more details below. or visit locusarts.org or email [email protected].


about some of the sexy beasts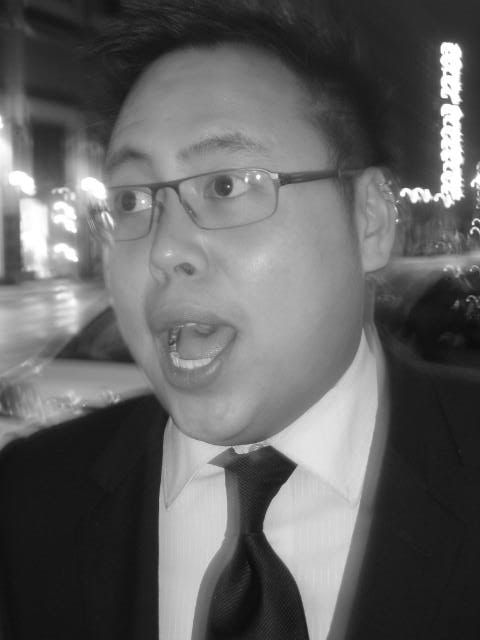 Nico Santos
is a new face in stand-up comedy wowing audiences in the San FranciscoBay Area and beyond. With only under a year of stand-up under his belt, Nico has become a staple of the local comedy scene. A native of the Philippines, Nico settled down in San Francisco via Oregon where he always thought about doing comedy but never got around to it. When he?s not making people keel over with laughter, Nico works for the wonderful world of Neimans, where he helps Paris Hilton wannabes, ladies who lunch and Paris Hilton spend exorbitant amounts of money. Gay Stereotype? Maybe so ? but his comedy says otherwise. He?s not your ordinary asian either . . . no spelling bees for him. Instead, his distinctive observational style and autobiographical material have helped propel his career far in such a short time.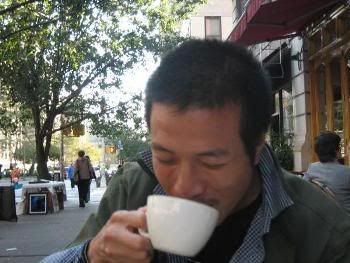 Tony Van Nguyen
is a viet bro who lives & works in Oaktown. In his spare time Tony likes to fly wack poems, wack rhymes, and of course, wack beatboxes. He is a founding member of the Vietnamese Artists Collective and an active member of VietUnity and APICAW (
www.apicaw.com
).
Like his bro G, Tony wishes no one ever felt lonely. In another life Tony pretends to blend hiphop, soul, Asian & Asian American sounds as
t-oh no!!!
. He hopes to have a couple mix cds done by spring 2006, so be on the look out! Tony can be reached at:
[email protected]
.
Tensegrity Nine
is an Oakland/ Alameda-based Electronic Pop music duo featuring Matt Payne on keyboards and electronics and Peter Lim on vocals and guitar. Formed in late 2003, Tensegrity Nine utilizes elements of J-pop, Folk, Rap, Usher-like dance routines, noise music and spoken word poetry. Tensegrity Nine's live performance is a seamless, high-energy affair featuring passionate vocals, musical solos on strange instruments, quirky humor, and choreographed dancing. In essence, it is the musical nerd-rock, electro-pop equivalent of John Mayer, anticon, Yanni, and Bone Thugs-n-Harmony, thrown into a pot of steaming lava, mixed together with an electric egg beater. Therefore, Peter has never done a backflip onstage. Nonetheless, Matt prefers vegetarian chimichangas from La Pinata #3. More info at
tensegritynine.com
.
photo credit: jay jao
Edren T. Sumagaysay:
Exiled Mage-Prince of Los Angeles
Level 60 Dwarf Hunter, Frostwolf Server
Front Desk Rep Club One, Yerba Buena
Manager, De Ja Vu Showgirls, City of Industry
Ballroom Dance Instructor, North Hollywood
Corner Booth Drunk, Downtown LA
Resident Advisor, Villanova Preperatory School
The Tall Guy, zero3
he writes about shit he knows.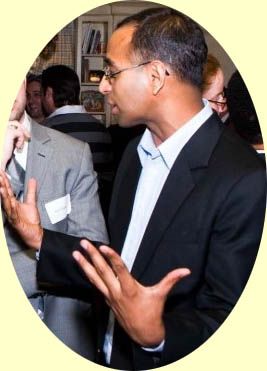 Pratap Chatterjee
is an investigative journalist, producer, culture jammer and spoken word artist. You can see him occasionally on Fox TV News (for real)playing a left wing activist and on Democracy Now!, where he plays a corporate analyst (also for real!). He is executive director of CorpWatch (
http://www.corpwatch.org
),
host of Terra Verde, a weekly environmental radio program on KPFA, 94.1 FM, Berkeley, California and co-producer of APEX Express. He is the author of "Iraq Inc.: A Profitable Occupation" (Seven Stories Press, 2004) and "The Earth Brokers" (Routledge Press, 1994). He has served as a board and staff member with many activist groups such as the Asian Pacific Environmental Network and Project Underground. His culture jams can be found
at
http://www.whirledbank.org/
and
http://www.sootcity.org
Ravi Chandra
is a psychiatrist working in private practice and community mental health, who brings interests in psychodynamics, culture, identity, film and literature to his work and writing. He has called the Bay Area home for many years, and is an active participant in and beneficiary of the local Asian American arts scene.
Feb 9, 2006 8:00pm space180 - 180 Capp Street, 3rd Floor (@17th Street), San Francisco
Admission: $5
more info at
locusarts.org
or email
[email protected]
.