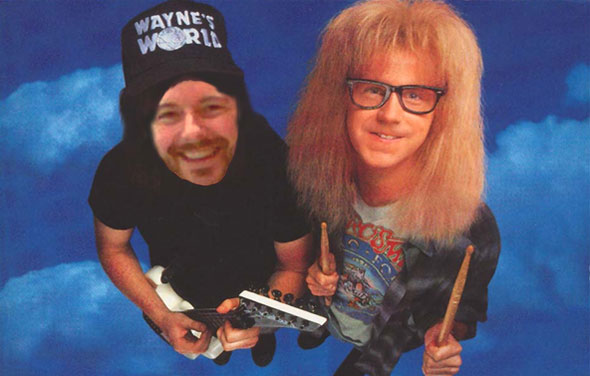 It's Party Time, It's Excellent!

That's right kids, Jesse is finally turning the big Three-Oh and to celebrate his transition into adult hood, we're throwing a huge 90s-rock themed Wayne's World party! And the best part? YOU'RE invited!

The Deal

* When: Saturday May 19, 2007. 9:30pm - 1:00am (strict)
* Where: Wayne's Basement, aka
The Peacock Lounge and Goldroom:
552 Haight St. (at Filmore) San Francisco. Map
* What: A Wayne's World-themed birthday party. Costumes will be required!

See http://turkeydinner.net/bday for more details!

PARTY TAGS: "jessedirtythirty" and also "waynesworld"
Official Website: http://turkeydinner.net/bday