DJ FUNK (CHICAGO-DANCEMAINA RECORDS)
DJ JEFRODISIAC (BLOW UP-FRISCO DISCO-ROBOT ROCK)
HOT TUB (OAKLAND)

FREE! W/ RSVP @ WWW.GOING.COM/DJFUNK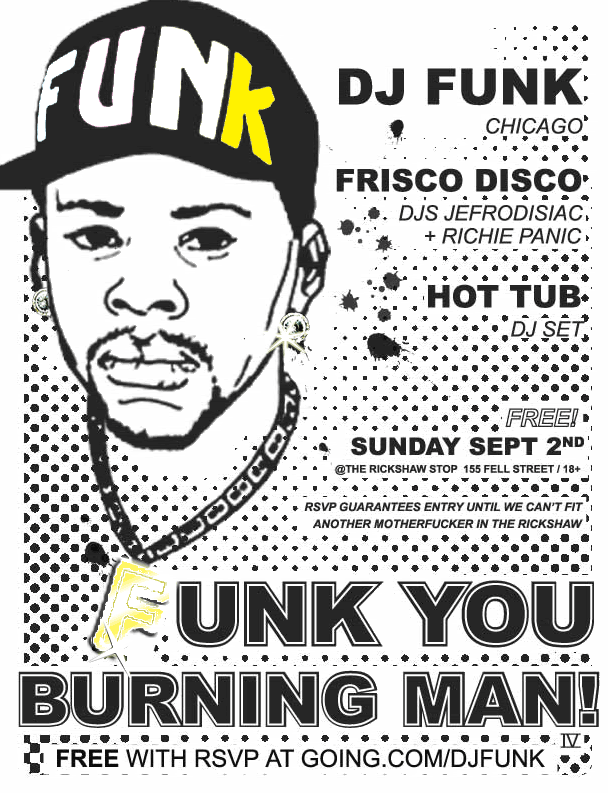 You don't know DJ FUNK? World reknown beatmaster of the prolific Dancemania record label, godfather of the electro ghetto booty sound, and the nastiest motherfucker you'll ever have the pleasure of meeting. His pumping highstrung booty anthems and outrageous antics will have you half-naked, out of control, and grinding from the atop the speakers.
Official Website: http://GOING.COM/DJFUNK