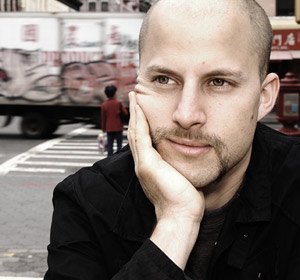 Techno-pop rocker Ulysses in his urban habitat

A once-a-month, after-work event mixing art and entertainment where you can socialize, tour the galleries, and revel in the end of the workweek in a casual, spontaneous atmosphere. All Fridays Off the 405 feature live music and a cash bar.

Signs of spring in the Museum Courtyard: Ulysses' high-energy, techno-pop blend of house, live percussion, electro, and remixed melody. Praised for his "retro genius" and his knack for getting "even the hippest, too-cool-for-school dance snobs up on the floor," Ulysses takes you on a musical trip through the tribal, the minimal, and the groovy.

Opening the evening is OC native J. Mendez, aka Jasper, who sets the evening's relaxed, chill tone with his brilliant minimal techno.
Official Website: http://www.getty.edu/visit/events/fridays_405_031607.html