Dirt Crew are coming to town! The duo, comprised of Break 3000 and James Flavour, have mastered the art of mixing old school house and new school electro. Dirt Crew was founded 2003 in Cologne the next year released their first EP 'Cleaning up the Ghetto Part I' on MBF, which was spun by DJs such as Trevor Jackson, Ata and Ivan Smagghe. Their second release 'Cleaning up the Ghetto II' and the track 'Rok da House' was a breakout hit, while their first single on Moodmusic demonstrated their affinity for jackin' house with old rave and trance influences.

Due to their success and productivity they decided to start up their own labels named Dirt Crew Recordings and Players Paradise. Straight from the start Dirt Crew Recordings went off into the charts with the super massive remix of "Largo" by Dominik Eulberg who has set his path for success with this particular remix and is now one of Germans leading producers.

Their second label Players Paradise took it even deeper and more towards deep house but still combining it with the new crisp sound from the minimal scenes. Big remixes from Mike Monday and Serge Santiago got the people moving to the dirty sound and with new faces like the italian producer Marcello Giordani who presents his Italo-house grooves or Glasgows Mash with his sleazy Nu-Disco tracks the Dirt Crew also shows the world that there's more to house music.

Dont miss the Dirt Crew Rock the House in their first Bay area appearance!

For fans of Berlin sound of Get Physical records and labels such as 20:20 Vision, Moodmusic, Gomma and Trapez.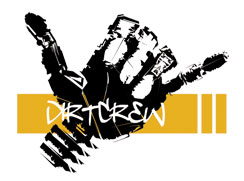 Official Website: http://dreamchimney.com/events/dirtcrew/