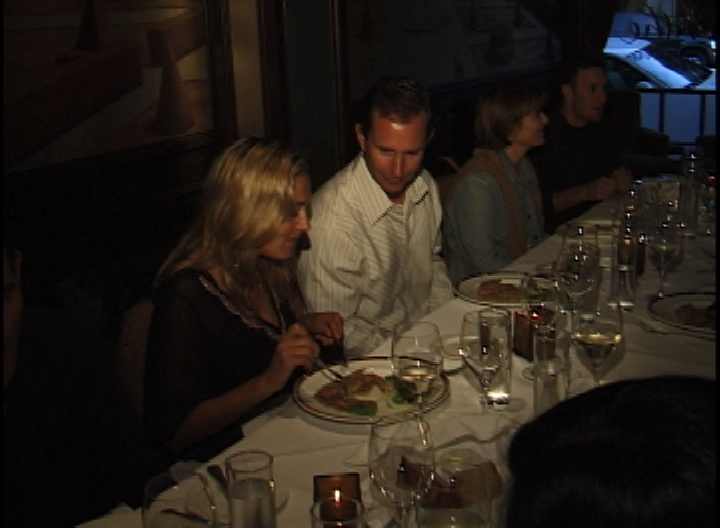 The DARK DINING Dinner Party takes you into another realm of dining, one where all of your senses are expanded and focus on the food, the taste, the sound, the company and more...because you are dining without seeing.

Dark dining is not low light dining, it is no sight dining!TasteTV's food, wine and lifestyle editors have tracked this growing culinary experience across the globe and are now bringing it to Northern California and the San Francisco Bay Area. During the evening, for two entire hours, guests will eat, drink, talk, and enjoy entertainment without being able to see a thing. The flavors and textures of thir food will take on an entirely new dimension, as will the quality of their conversation (or perhaps of their dates).

The launch chef for these events is Chef Lisa Hines, owner of the Bella Cucina Cafe, and associated with Bravo's Top Chef program.

A TasteTV Dark Dining Dinner experience includes

- Before dinner Drinks

- A delicious Three-course meal by Chef Lisa Hines

- Tongue teasing Amuse bouche and Gourmet Cheese plates

- A featured Wine carefully paired to go with your meal

- "9 1/2 weeks"-style blindfolds to enhance the experience

- Vermeer Dutch Chocolate Cream Liqueur with dessert

- Some of the best dinner companions you can imagine

- A very sensual experience


DARK Dining SF will take place in September on Friday evenings at 8pm (and on HALLOWEEN), in San Francisco. Location information, and reservations, menu, and the chef's bio, can be found at the Dark Dining SF site, http://www.SFDark.com. For information about the Singles Chocolate Salon and the San Francisco International Chocolate Salon, go to http://www.SFChocolateSalon.com.

Official Website: http://www.SFDark.com