Free
You must RSVP - starting March 22, 2007 at 9:00 am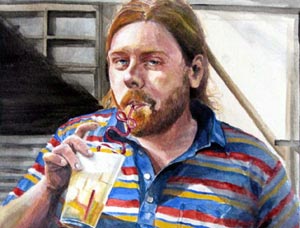 Irreverent and heartfelt: Benji Hughes
Photo: Nancy Prator

Singer-songwriter Benji Hughes, sings in a lazy baritone and writes "gorgeously pithy urban poetry" (LA Weekly). His ironic sense of humor and use of romantic melancholy make his songs impossible to forget. The North Carolina native has been spending time in Los Angeles, where he's collaborated with artists as wide-ranging as Burt Bacharach and Alice Cooper.
Official Website: http://www.getty.edu/visit/events/friday_nights.html